VH-ADL (2) de Havilland D.H.94 Moth Minor (c/n 94028)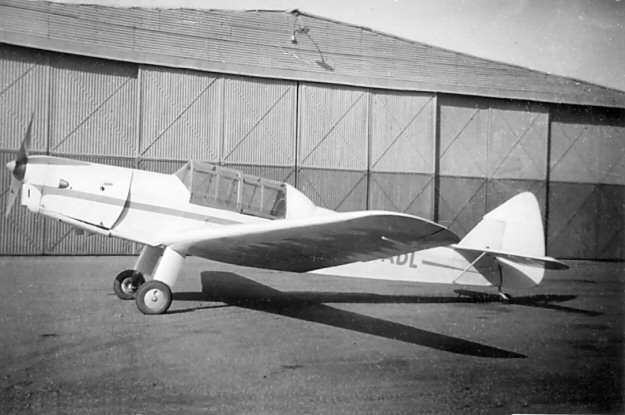 The VH-ADL that most people remember is the Bristol 170 Freighter Mk 31, but there were a
couple before that. The first was a Rearwin 9000KR Sportster which went to New Zealand as
ZK-AHN (entry added in 2010) whilst the second was this rather attractive Moth Minor Coupe,
seen here at Bankstown in 1954. Unfortunately it crashed in the Northern Territory shortly after
this photograph was taken. This Moth Minor had had a rather convoluted series of registrations.
It was built as G-AFPL and originally first registered in Australia as VH-ACK. It retained that
registration for slightly over a year and then, for some reason was re-registered VH-ADA.
Following a period when it was not current it underwent a renovation to emerge as VH-ADL.
The Coupe option was custom-built by de Havillands on a small number of D.H.94s.