VH-ACT (2) Cessna 182B Skylane (c/n 51562)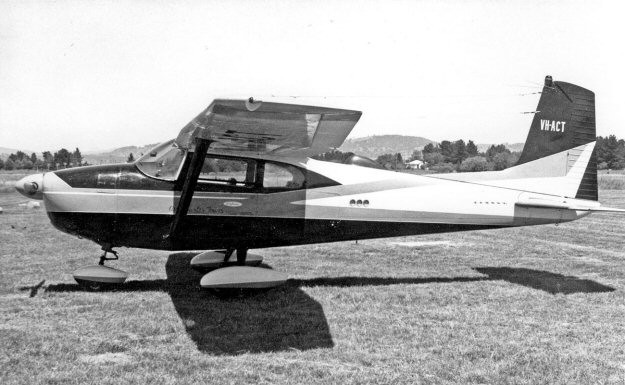 This 182B came in from Canada as VH-AER(3) in June 1960. Oddly, I had seen it at Sea Island
Airport, Vancouver the previous year when it was CF-KXG. It was appropriately re-registered
VH-ACT in September 1961 when acquired by Air Charter Tours of Canberra. . Mike Madden's
shot above was taken at that venue in February 1963. The company's titling on the cabin door is
obscured by the shade from the wings. In 2006 it was re-registered again, this time as VH-TSE
an identity it still retains, being currently registered to an owner in Hoxton park, NSW.