VH-ACP (1) de Havilland D.H.82A Tiger Moth (c/n 3561)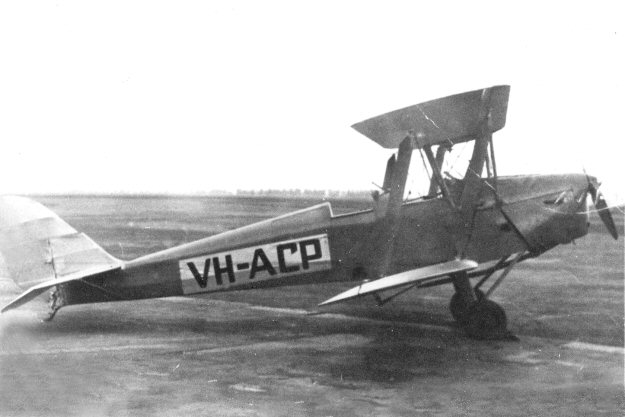 This Tiger, formerly with the Leicestershire Aero Club as G-AETO, was imported in July of 1940
for the Newcastle Aero Club. Ckub. It is seen above at Mascot just after its assembly in this CofA
style photo from the Geoff Goodall collection. Although war had already broken out by the time
this aircraft was to be shipped from the UK, the imporatation was allowed to continue inasmuch
as the civilian flying clubs in Australia at that time were heavily involved in training pilots for the
RAAF. This was before the official Empire Air Training Schemes were set up (in Australia, Canada
and Southern Africa). In the event the RACNSW only used it for a month before it was impressed
into the RAAF as A17-690. It spent most of the war years with 9EFTS at Cunderdin, where it was
sold at RAAF disposals sales in December 1946 to become VH-BIM.