VH-AAH Percival P.44 Proctor 5 (c/n Ae.99)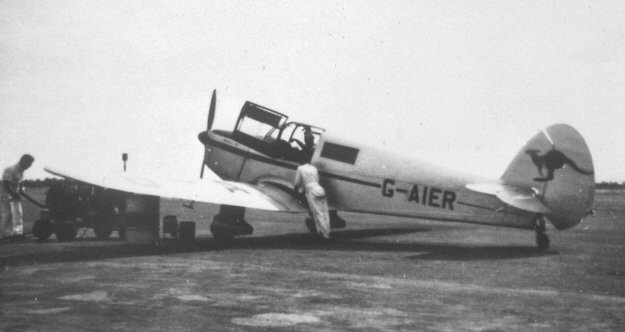 This Proctor was imported in 1952. I have not been able to glean a photo of it as VH-AAH, but
above is a shot from the CAHS archives showing the aircraft as G-AIER soon after its arrival in
Australia. It was re-registered as VH-SAS in September 1953 for Sabre Air Snaps. It crashed
on Mordialloc Beach, Victoria on 10 October 1954, and the wreckage was removed to Moorabbin.
Parts of it were then used in 1955, along with the fuselage of VH-ARV to create a second VH-SAS
which was given the c/n Ae.2, being from the fuselage of VH-ARV (formerely G-AGSY).