VH-TGB Piper PA-23-250 Aztec (c/n 27-405)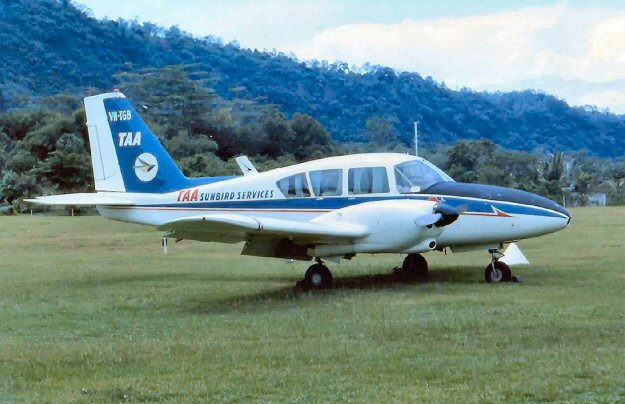 This was the former VH-AVT of Avis Rent-a-Plane. In April 1963 a deal was struck between
Avis and TAA allowing the evaluation of the Aztec by the airline and as a result it was re-regis-
tered VH-TGB and painted in TAA's New Guinea regional 'Sunbird Services' livery. When, in
July 1964 TAA acquired its four Beech Queenairs VH-TGA-TGD, the Aztec was re-registered
VH-TGQ. The "G" designator in the middle of the rego stood for "General" aviation.