Westland Wyvern TS371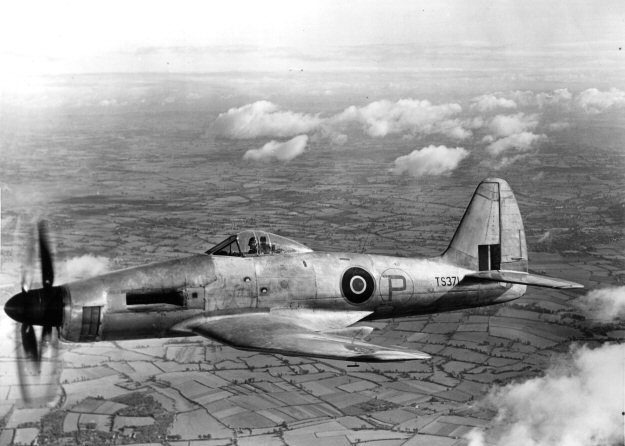 Here's the prototype Wyvern fitted with the problematical Rolls Royce Eagle engine. Problems
with both the engine and contra-rotating airscrews limited production of the TF Mk 1 to fifteen
aircraft. The 1944 spec on the design had requested that the airframe should be adaptable for
the easy installation of turboprop engines when these became available. In the event, Westlands
had opted for the Rolls Royce Clyde engine for their production Wyvern, only to be advised that
Rolls wanted to put all their effort into pure jet production (presumably more profitable). The
Wyverns TF Mk 2 and TF Mk 4 were, therefore, fitted with the alternate Armstrong Siddeley
Python. In all, some 127 Wyverns were produced, serving with Fleet Air Arm Squadrons 813,
827, 830 and 831.