Westland Lysander I L4674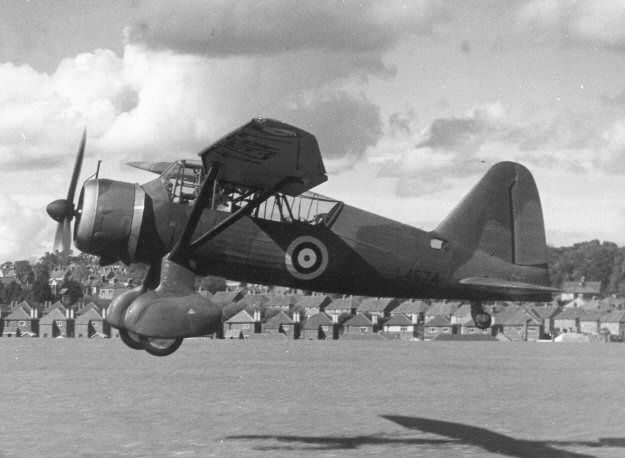 An early Lysander Mk I departing Yeovil, circa 1939. This aircraft definitely belongs in the
"War Winning" category. Built to Air Ministry Spec A39/34 calling for a two-seat Army co-
operation aircraft to replace the Hector, the Lysander first flew on 15 June 1936. A true STOL
aircraft, it was the first British service aircraft equipped with trailing edge flaps and leading edge
slats. In addition to performing mundane target towing and communications tasks, many were
put to excellent use as Air Sea Rescue machines, dropping dinghies to downed pilots. But the
most important role was that carried out by Lysanders operated by the Special Operations
Executive. This Branch formed three squadrons of these slow-flying aircraft (Nos. 138, 161
and 357) and employed them to fly agents both into and out of enemy controlled territory.....
.mostly, of course, at night. The full extent of the contribution played by this machine in the war
effort is still, even to this day, shrouded in secrecy.