CAC CA6 Wackett Trainer A3-33 (c/n 267)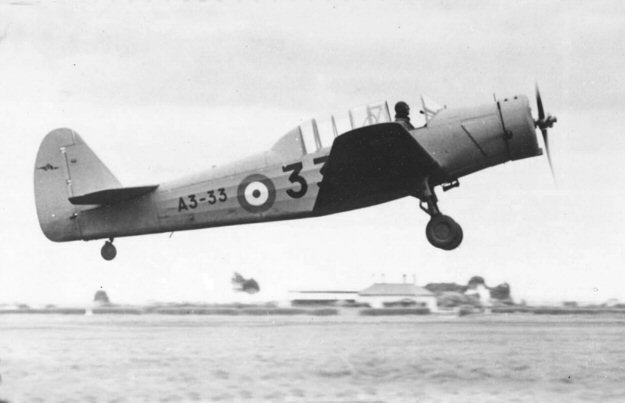 The Wackett Trainer, named after its designer Lawrence Wackett (later knighted) was developed
by the Commonwealth Aircraft Corporation as a basic trainer to fall between the Tiger Moth and
the Wirraway. To all intents and purposes an Australian BT-13. However construction, unlike the
Vultee "Vibrator", which was all metal, consisted of part fabric covering. The aircraft was a nice
flying machine, docile, but with enough minor vices to sort out the uninitiated. 200 were produced,
many of which saw civilian service at the end of WW I

I

A3-33 was not one of them, however, and
was scrapped in 1944. Above is an interesting shot from the archives of the Goulburn War Memorial
Museum. Hopefully the solo pilot was taking off, otherwise he would probably have bounced, if, in fact,
the aircraft was landing.