Vickers 660 Valiant WB210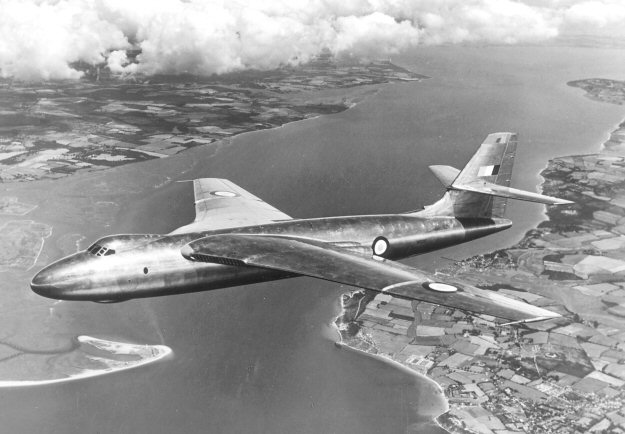 The Valiant was one of the RAF's new V-bombers (the others were the Avro Vulcan and Handley
Page Victor) destined to replace the aging bomber fleets in the early 1950s. Seen above is the
prototype, which first flew on 18 may 1951. This particular machine was lost following an engine
fire early in 1952. However, approximately 100 Valiants eventually populated RAF bomber
squadrons during the Cold War years. In March 1957 four 49 Squadron Valiants were detached
to Christmas Island in the Pacific, and on 15 May, Valiant B.1 XD818 released a prototype hydrogen
bomb at 39,000 ft over Malden Island. Fred Taylor, a childhood friend of mine, and with whom I
was very close during the blitz of 1940-41, was aboard that flight. Fred died at a young age in the
mid 1970s of cancer, possibly as a result of having flown through the mushroom cloud. The Valiants
were phased out by the late 1960s, and in April 1968 Bomber Command itself was disbanded and
became RAF Strike Command.