Supermarine Southampton II S1233 (c/n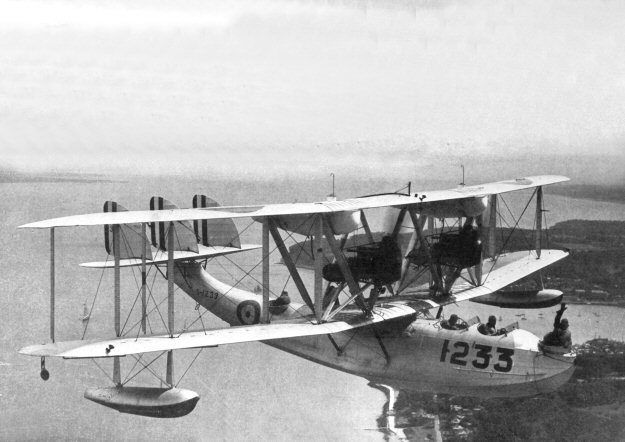 The crew of this ancient 'boat appear not to be too troubled by the almost nonexistent slipstream
acquired at a stately ninety knots. Although originally built (in 1925) with wooden hulls, the 11
Southampton Is were rebuilt as Mk IIs with metal hulls early in the 1930s. Some 60 were used
by the RAF in the 1925-1936 era. Many were based at RAF Seletar, Singapore. In addition
to the RAF squadrons, some 20 or so Southamptons were sold abroad, including a civil passenger
model for Japan.