Sikorsky YH-19 49-2012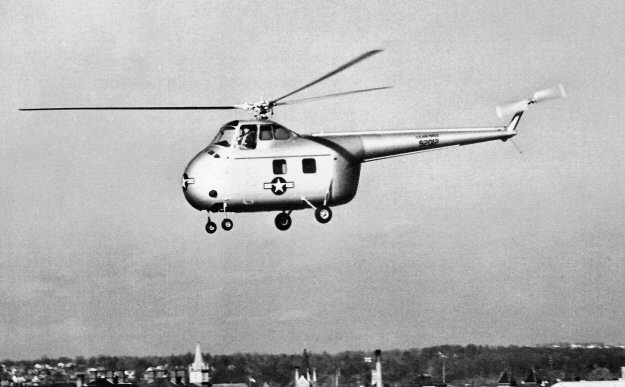 The caption on this Sikorsky supplied photograph indicates that this image illustrates the proto-
type model S-55 on its first flight over Bridgeport, Connecticut on 7 November 1949 (not the
10th of that month as reported elsewhere). I can only surmise that Sikorsky got it right! This
machine was the first of over 1,000 to be eventually produced. Their first blooding took place in
the Korean War where they gave admirable service. Since then they have been found in the in-
ventories of the armed forces of some thirty countries.