Sikorsky R-6A 43-45431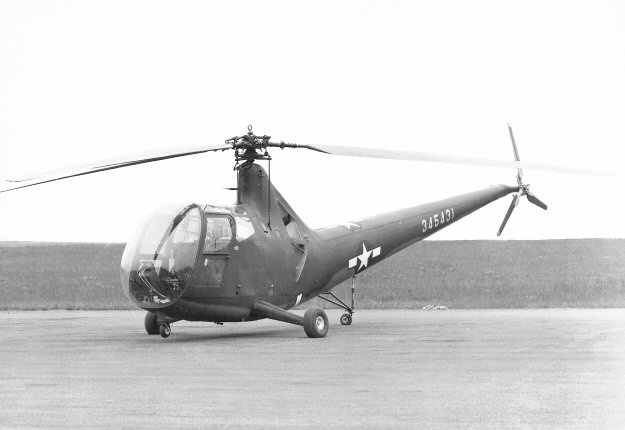 Although developed as far back as 1943, the R-6 did not enter operational service until 1945
and saw no action in WW II. 193 R-6As were built by Nash-Kelvinator, of which 36 went
to the US Navy as HOs-1s and 40 to the RAF under Lend-Lease as Hoverfly IIs. The machine
illustrated above was one of those and was given the RAF serial number KN842 upon its arrival
in the UK. It was scrapped in August of 1951.