Short S.25 Sunderland III ML793 (c/n SH.4666)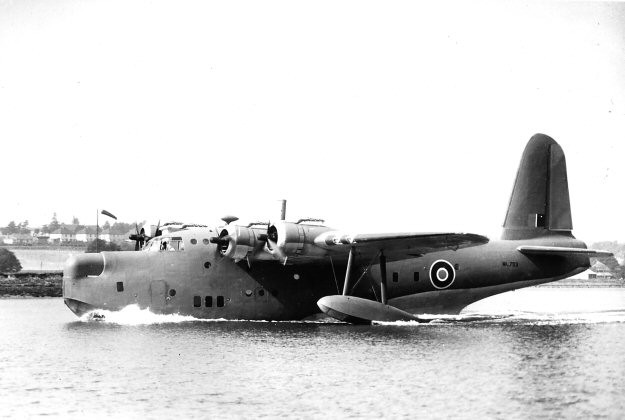 This Mark III Sunderland has been civilianized, although the full conversion to passenger configuration
was not completed until the aircraft was taken on strength by the Royal New Zealand Air Force, when
it became NZ4102 in 1946. It was later sold to NZNAC as ZK-AMF although only used as a back-
up aircraft. 461 Sunderland IIIs were built by both Shorts and Blackburn Aircraft. Seen below is
an unidentified Sunderland III taking off in fairly choppy waters. This machine is in latter-day all white
Coastal Command finish.