SNCASO SO1110 Ariel No. 01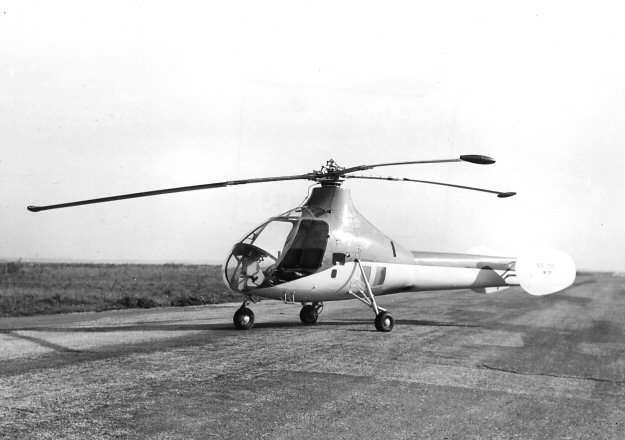 This machine was actually eventually civl registered, but in order to illustrate it, I am including it in
the Military category since, when this shot was taken, the registration F-WFDF had not yet been
applied. Two prototypes of this unique helicopter were built. A Turnomeca Artouste gas turbine
in the fuselage provided thrust power at the rotor tips fed through hollow blades. It was used
extensively as a flying test bench until 1952.