SNCASE SE535 Mistral No.10049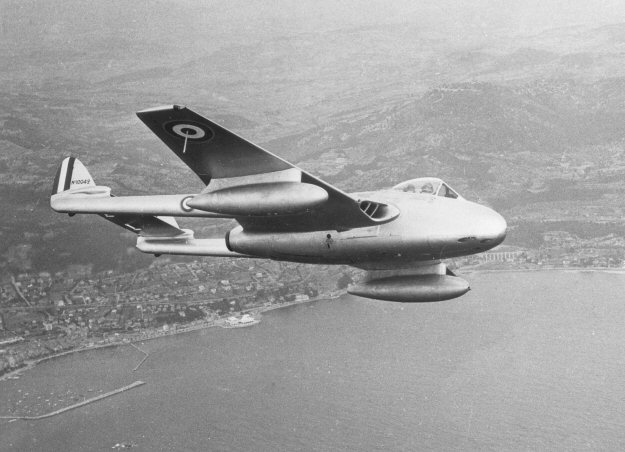 This aircraft is probably not a true Mistral, but is most likely one of the 67 Goblin powered
Vampire FB Mk. 5s built by SNCASE under licence from de Havillands in the late 1940s.
Sud-Est later went on to produce another 183 Nene powered machine FB.53s which were
designated the SE 535 Mistral. Seen below is the No.4 machine, still labeled as a

D.H.100




FB.53

. The name Mistral was not applied until well into SNCASE's production run.