SAAB A21R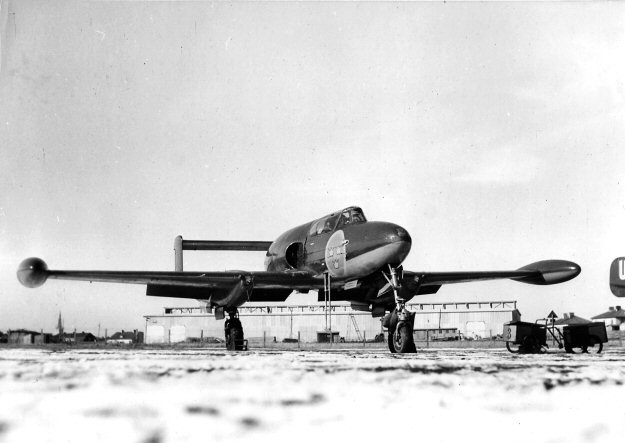 Sweden's first turbo jet-powered fighter was a modification of the piston powered SAAB J21A,
adapted to accept a de Havilland Goblin gas turbine. Four such aircraft were initially converted
for flight testing. The problems encountered in such a conversion were such that the original order
for 120 model 21Rs was reduced to only 60, since by that time other alternatives were appearing.
The aircraft were used primarily in the attack role rather than as designed, i.e. single-seat fighters.
The shot above illustrates how the air intakes were positioned for this jet-conversion, while the
image below shows up the plan form nicely.