Showa L2D Tabby (DC-3)
405 Republic of China Air Force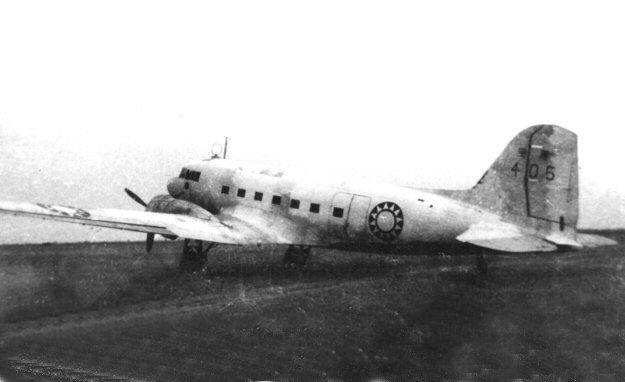 This rare shot is from the Hugo van de Garde collection and was taken at Canton in 1949, even
as Communist troops were already fighting on the outskirts of the City. World Air Forces expert
Chris Thornburg advises that this aircraft was a Showa L2D. Some 487 DC-3s were license-built
in Japan between 1939 and 1945. The fate of this aircraft is unknown.