Northrop (Canadian Vickers) Delta II 670 (c/n ?)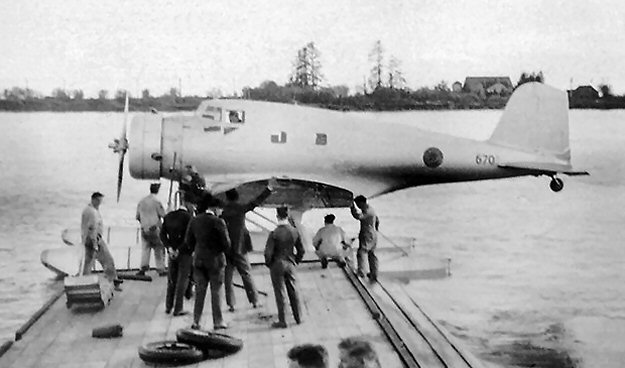 In 1935 the last Delta aircraft built by Northrop was supplied as a part assembled pattern to Canadian
Vickers in Canada. From this, 19 aircraft built wholly by Canadian Vickers were delivered to the
RCAF, the last being handed over in 1940. They were used mainly as photographic survey aircraft
in the far frozen north. The above shot comes (via Australia's CAHS) from the Len Dobbin collection.
Len spent some time in Canada in the early stages of WW II. RCAF 670 was written off in an accident
at Discovery Passage, BC on 8 August 1942.