Douglas DC-2-112 A30-14 (c/n 1288)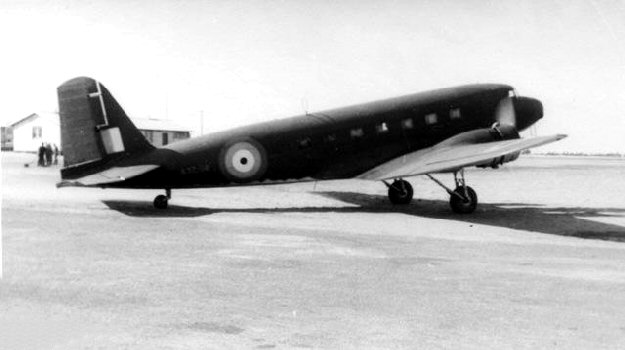 This was the former NC13738 of Eastern Airlines. It was impressed into service in the early
days of WWII with the RAAF and became A30-14. The above image is from the Kevin O'Reilly
collection. Assigned originally to No.2 Wireless-Air Gunner School, this DC-2 was allocated the
call sign VHCRH. It spent time with 36 Sqn (coded "RE - H") and was leased to Australian
National Airways briefly in 1943. Struck off charge on 20 January 1947 it was sold to Charles
M. MacDonald, trading as Macair. It later wound up with Sid Marshall at Bankstown, ostensibly
to be used as spares for his airworthy DC-2, VH-CDZ. Fifty years on it was acquired by the
Dutch Dakota Association in Holland and is, I understand, in the process of being restored.