Northrop YB-49 42-102367 (c/n 1487)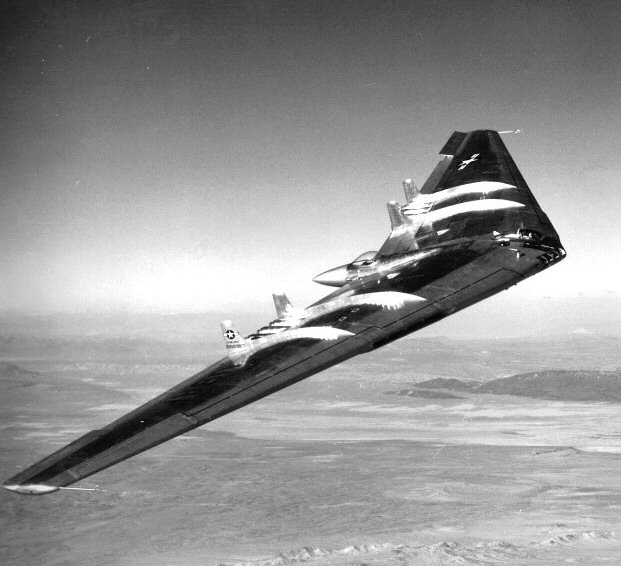 Three YB-49 prototypes were constructed (two YB-49s and one YB-49A), all of them by modifying
earlier XB-35 piston engined flying wings. The above depicts the first protoype. The second YB-49,
42-102368 was destroyed in a crash in the Mojave Desert on 5 June 1948
.
Power was supplied by
eight Allison//General Electric J35-A-19 turbojets delivering some 3,800 lbs of thrust each (or about the
a third of what a G.E.90 will deliver today).
Anyway, the B-49 never entered production, as th
e
powers that be opted for the more conventional B-36. The world would have to wait another fifty years
for a viable flying wing bomber, this time in the shape of the B-2, predictably also a Northrop design.