North American P-82E Twin Mustang 46-256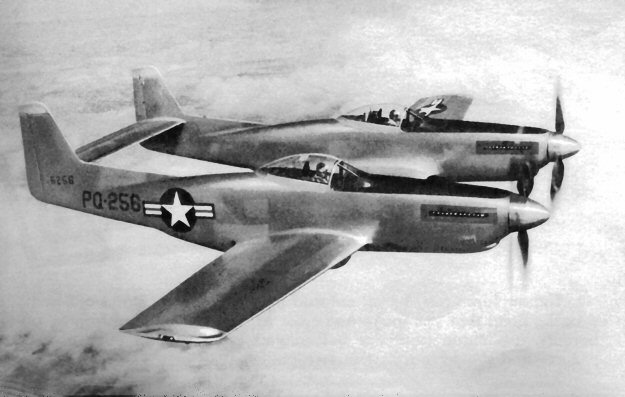 As a youth, back in the 1940s, I was always somewhat disappointed (underwhelmed?) with the
photographs sent by North American Aviation for my collection. They were generally very grainy
and not such good quality, as say, those sent by Douglas or Boeing. This image of a P-82 is
typical. Anyway, the USAF operated almost 300 Twin Mustangs at one time or another. Later
marques than this (F-82Fs and Gs) served with distinction in the Korean War.