North American P-51K Mustang A68-523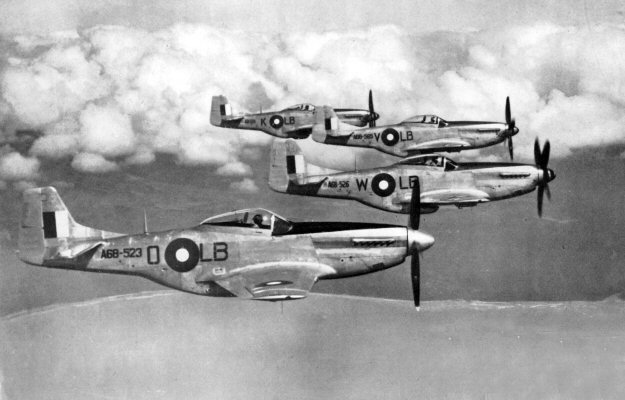 Four 84 Squadron Mustangs up from Townsville, circa 1945. Although Commonwealth Aircraft
began building the Mustang in 1945 (as the CA18), 299 North American (Dallas-built) machines
were brought into inventory between April and September of that year. These four were among
them. It was the P-51K whih bore the brunt of overseas service in Japan and Korea in the early
1950s.