North American B-25H-5-NA Mitchell 43-4550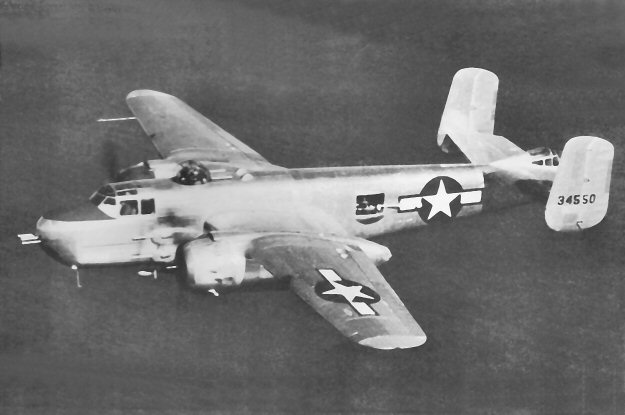 Some of these North American images are so poor I wonder why I am bothering to put them out
here. This came from a "paper photograph". It does, however, illustrate one of the 1,000 B-25Hs
built. This version was basically a B-25G with the dorsal turret moved to a forward position. As
can be seen, this variant did not have the glazed bombardier nose. In lieu, it packed four .50 mm
machine guns and a 75mm cannon under, and slightly to the port of this battery. Most B-25Hs
served in the Pacific theater.