Noorduyn UC-64A Norseman 43-5174 (c/n 165)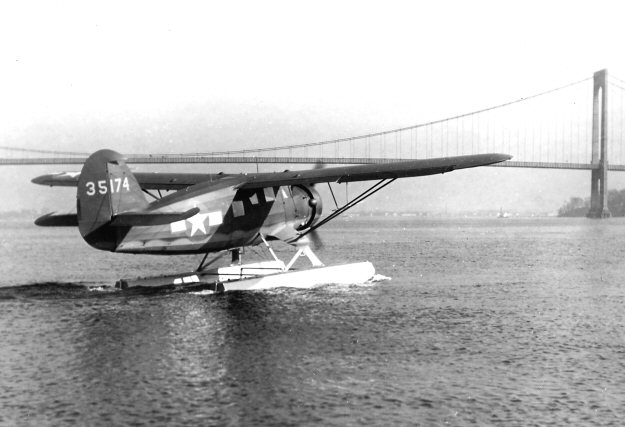 This Norseman has just been fitted with a fine pair of Edo floats and is seen in the photographs above
and below taxiing in the lee of the Bronx Whitestone Bridge, just up from Edo's facility at College
Point, Long Island. This particular machine was released to the civilian market in 1946 and became
NC58409 before being exported to Argentina as LV-AAT. It probably never went to an active
theater of war. although many of the 746 of this model used during WW II by the USAAF did.