North American B-25D-5-NA Mitchell 41-30033 plus others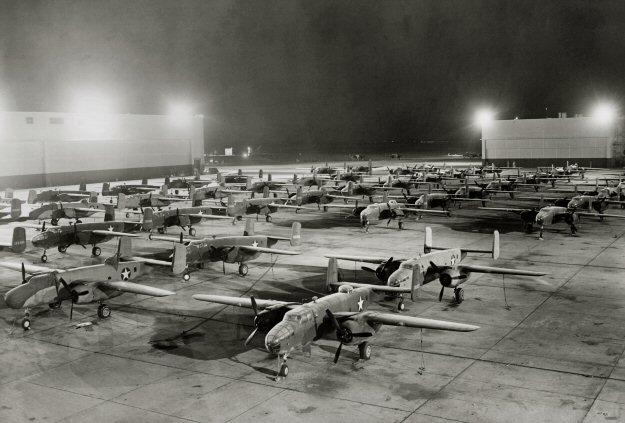 Fascinating night shot from the F.H. (Chris) Christensen collection (via Craig Neumayer) of a line-
up of B-25 M<itchells at the Tulsa Modification Center probably taken in early 1942. Several
serials are identifiable on the original print. Nearest the camera is 41-30033. To its left is
41-30003 whilst the third tail on the left belongs to 41-29996. The second row contains 41-30003,
41-30058 and 41-30048. Most of these B-25s were sent to the South Pacific theater based in
either Australia, New Guinea or Guadalcanal, although 29996 was a 310th BG, 380th BS machine
and was shot down by a Bf 109G-6 of JG 53/I and crashed into sea 18 km NE of Stromboli, Italy
on 8 September, 1943.