Martin B-10 Chinese Air Force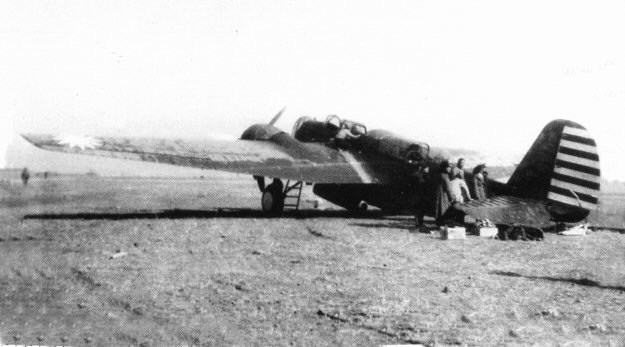 This blurred and scratchy print is, nevertheless, quite historic. It depicts one of two Martin B-10s
which carried out a defiant surprise raid over Japan on the night of 19 May 1938. Unfortunately
at that range the only payload that these ancient bombers could adequately carry were propaganda
leaflets. Six B-10s (two 850 hp Wright R-1820-G2 Cyclone engines) were supplied to China in
February 1937. Actually they were dubbed Martin model 139WCs. Three more B-10s were dis-
patched from the US to China's 14th Squadron after the Japanese invasion in August 1937, and
were flown by American pilots. Most of the B-10s supplied to China were destroyed on the
ground by Japanese strafing attacks. .