Lockheed PV-1 Harpoon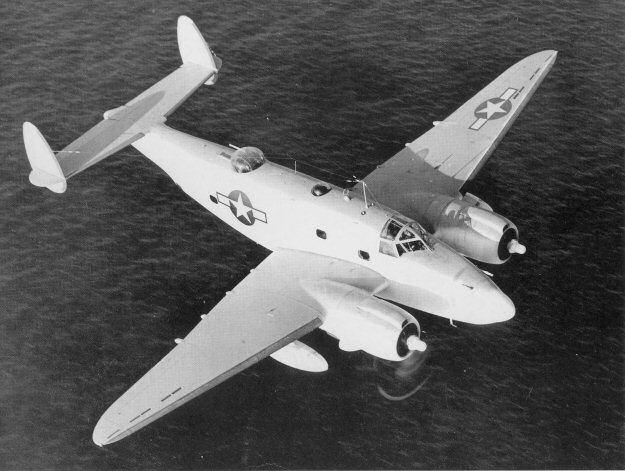 Another image from a 1940s "Portfolio" from Lockheed. I'm not even sure whether this machine
is a PV-1 Harpoon or a B-34 Lexington, but suspect the former inasmuch as it is (a) over water (!)
and (b) in overall white/grey finish. US Navy PV-1s, equipped with wing tanks carried out raids
on the Japanese (now Russian territory) bases in Paramushiro in the Kurie Islands from 1943 until
the end of WW II. Others were used in the campaigns for the Marshalls, Caroline and Marianas
islands. As the Ventura, many hundreds of these aircraft were used by the RAF and, in fact, all
the air forces of the British Commonwealth countrties.