Lockheed Martin HC-130J Hercules 2006 (c/n 5542)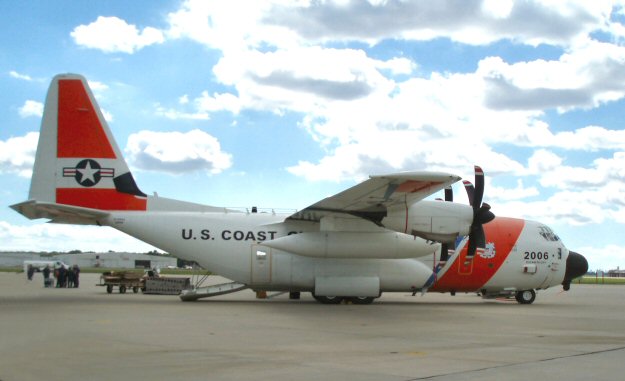 The two shots in this entry were both taken by Mike Jordan at CGAS Elizabeth City, NC.,
in October 2010. Seen above is 2006 which was the first missionized HC-130J accepted
into U.S. Coast Guard service (on 2/29/2008) following upgrade by Lockheed Martin.
Sister ship 2005 (c/n 5541) is seen below, departing the station. Coast Guard HC-130Js
are used primarily for long-range surveillance although occasionally in the pure transport role.