Hawker Woodcock II J7974 (c/n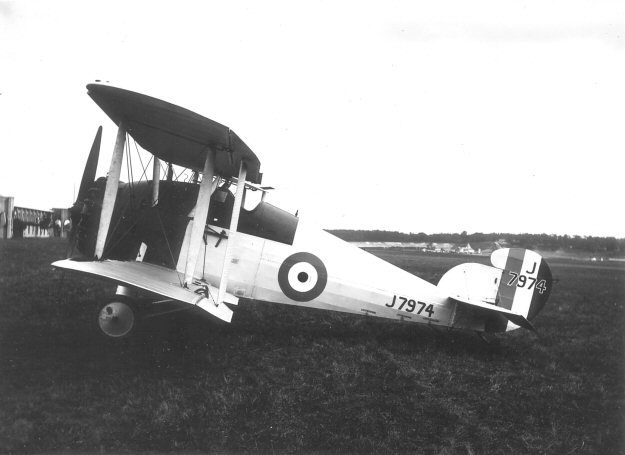 The Hawker Woodcock was designed to meet Air Ministry Spec 25/22 for a single-seat night-fighter.
H.G. Hawker Engineering had taken over from the old Sopwith Aviation. The original Woodcock
Mk I with the Armstrong Siddeley Jaguar II engine was found to have disappointing flight characteristics
and this led to the development of the Mk II powered by a Bristol Jupiter IV radial engine. The first
operational Woodcocks were delivered to No.3 (Fighter) Squadron in May 1925.