Hawker Tornado P5224 (c/n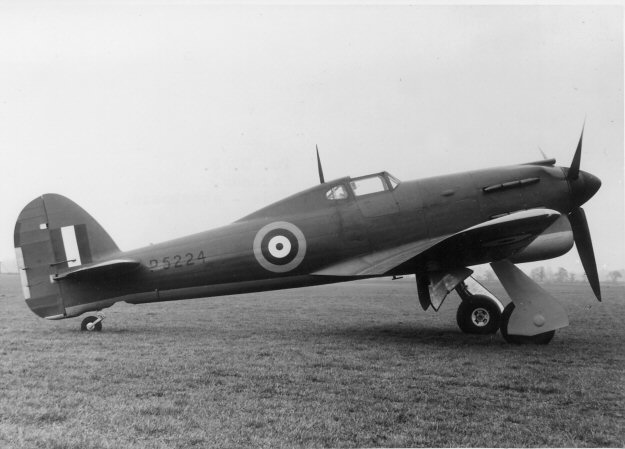 The Tornado was the Hurricane replacement designed around the Rolls-Royce Vulture power
plant. Its stablemate, the Typhoon (which went on into production) had the Napier Sabre engine.
Both were designed to Air Ministry Spec F18/37. P5224 was the second prototype, although
its first flight (on 5 December 1940) was significantly delayed due to pressure in the Hawker works
to produce Hurricanes. When Rolls Royce cancelled the Vulture programme (due to reliability
issues) the Tornado orders (to have been built by Avro) were also cancelled.