Hawker Tempest II MW742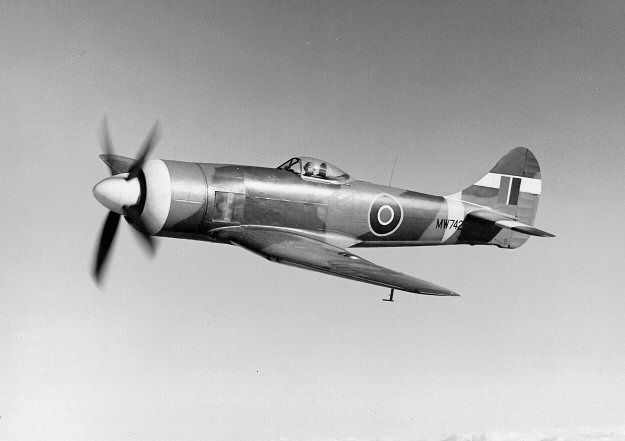 Now that's what I call a "going machine". 2,500 hp of sheer brute force powered this, one of the
fastest piston engined fighters ever manufactured in quantity. Unfortunately, this Bristol Centaurus V
powered beauty was produced too late to see operations in WW II. Had it done so, it would have
been used in the Pacific theater and would clearly have decimated anything the Japanese could have
thrown up against it at the time. 452 Tempest IIs were built, most of them as fighter-bomber FB.IIs.
Many were passed to both the Indian Air Force and Pakistani Air Force in 1947.