Hawker Sea Fury FB.11 WF619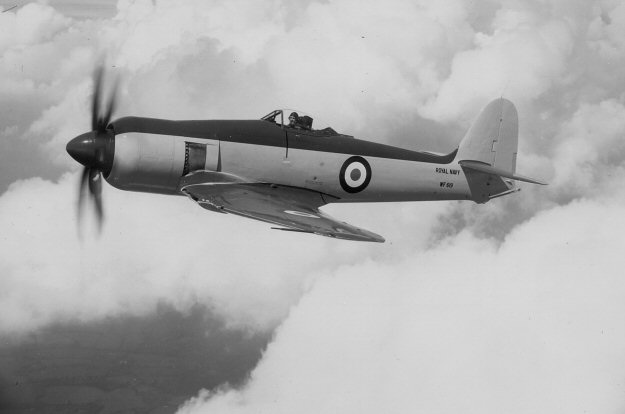 WF619 appears to have been a standard FB.11 delivered in 1951. It served the Fleet Air Arm
until 1956 when it was sold to Hawker's of Blackpool and given the temporarry UK permit to fly
registration G-9-31 before being sold to the Cuban Air Force. By far the most numerous variant,
some 615 Sea Furies were built and served with distinction during the Korean War. The Royal
Australian Navy had 30 of them, and the Royal Canadian Navy operated 50 plus.