Hawker P.1067 Hunter WB188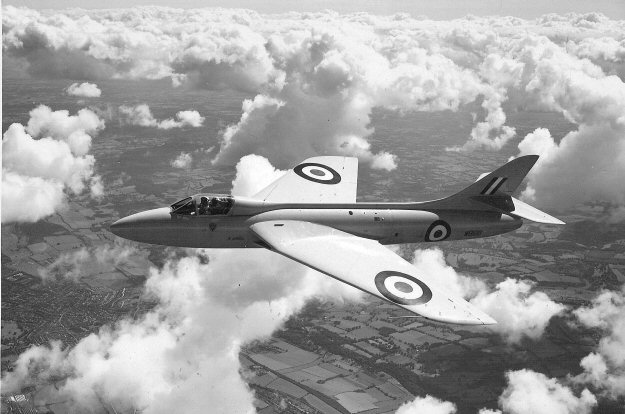 This is first of three prototype Hawker Hunters. The first two had Rolls Royce Avons and the
third was powered by the Armstrong Siddeley Sapphire. WB188 converted, later in life, to full
Hunter Mk. 3 standard, complete with new sharper nose and an Avon RA 7R with reheat.
Painted a brilliant red, it broke the World Absolute Speed record off the Sussex coast on 7 Sept-
ember 1963. Piloted by Squadron Leader Neville Duke, it achieved a speed of 727.6 mph.
The Hunter went on to become the RAF's foremost fighter from the 1950s to the 1970s..