Hawker P.1052 VX279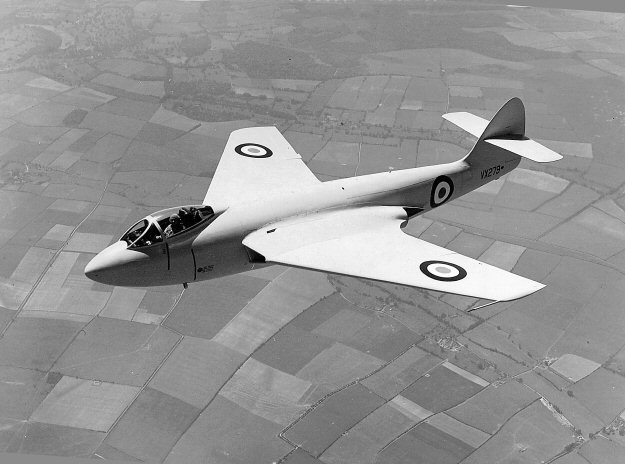 The P.1052 was basically a Sea Hawk with swept (35 degrees) wings. The first prototype
flew on 19 Novermber 1948. Depicted above is the second one. This machine crashed in
April of 1951 killing the pilot, S/L T.S. Wade. Despite setbacks, experience gained with this
aircraft and the follow on swept-tail P.1081, provided much data in support of the design of
that very successful fighter, the Hunter. Look how much cleaner these early jet fighters look
compared to today's machines, loaded down with wing ordnance, extra tanks and Lord knows
what else.