Hawker P.1040 (N7/46) VP413 (c/n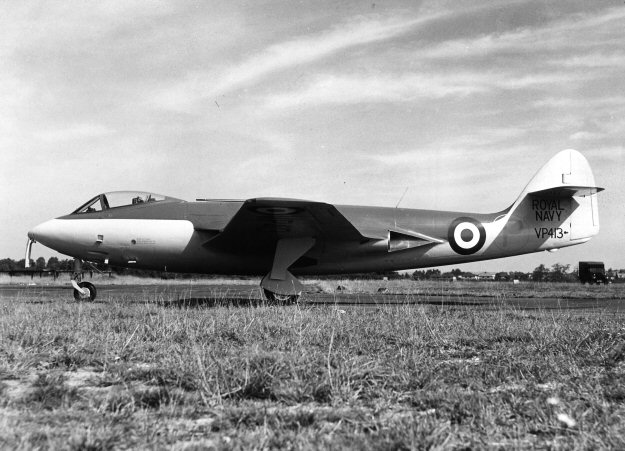 One of Sydney Camm's most aethestically pleasing designs was the Sea Hawk. VP413 was the
second prototype of the aircraft built to spec N7/46 (later identified as the P.1040), and was the
first fully navalized version with retractable tail hook, etc. The Sea Hawk remained the Royal
Navy's first line fighter until 1960.