Hawker Hart K3001 (c/n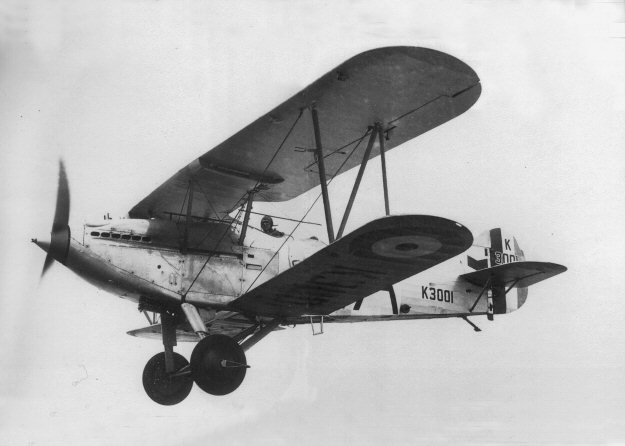 The Hart was the standard RAF light day bomber from 1930 until 1937 or so when it was replaced
by monoplane types. The above example was a 24 Squadron machine. The type gave exemplary
service all over the world, particularly on the North West Frontier of India and during the Abyssinian
crisis of 1935-36. Large numbers of Harts and its many versions (which, including foreign orders
numbered no less than 67 variants!) were built and the design was subcontracted out to Vickers,
Armstrong Whitworth, Avro, Gloster, Bristol, Westland and Boulton Paul., in addition to Hawkers
own production. Some 875 pure Harts (not including Hinds, Demons, Hectors, Hardys etc.) were
manufactured. Quite prodigious for the "peace time" years.