Hawker Demon A1-10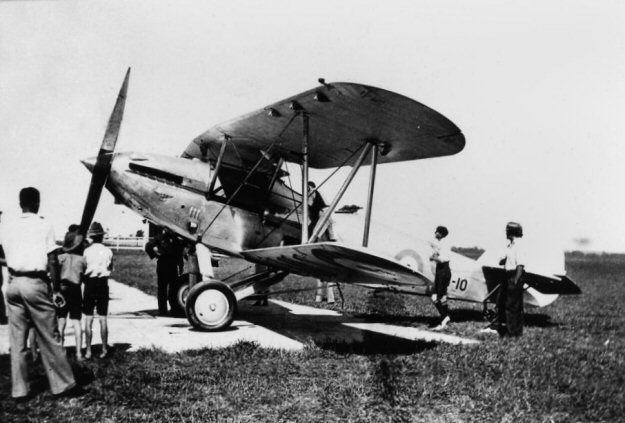 Just look at the size of the two bladed wooden prop fitted to the Rolls Royce Kestral V-12 on
this Demon, seen here at an air show at Archerfield sometime in 1930s. (Photo via the John
Oxley Library, State Library of Queensland collection). Sixty-four Demons were taken onto
the strength of the RAAF in 1934. Serials A1-18 were intended as fighters, while the remain-
ing 36 were army co-operation machines. They were obsolescent by the time WW II broke
out but several were used in both training and communication roles in the years following 1939.