Grumman UF-1G Albatross CG-1262 (c/n G-134)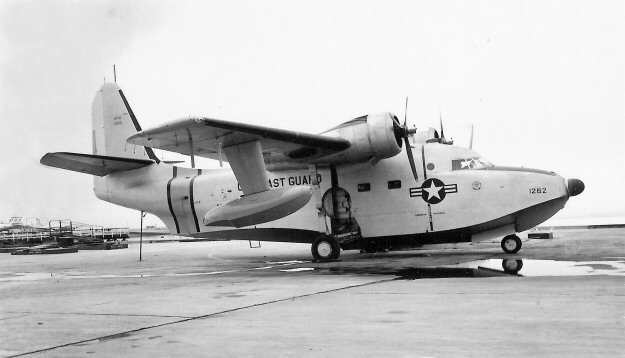 This image is from the Jennifer Gradidge collection, although I am surmising that the photographer
was probably Bill Larkins or Doug Olsen. It was one of a batch of 18 Grumman G-64s supplied
to the Coast Guard in 1955. These aircraft were reclassified HU-16Es in 1962 under the new Tri-
service designations.