Gloster Goring (J8674 - when applied)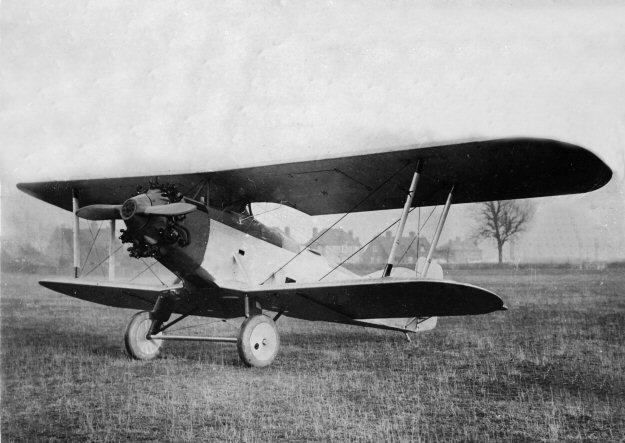 One can almost imagine conversations such as this:
Managing Director of Gloucester Aircraft Ltd: "The Air Ministry's put out another bloody spec."
Gloucester's Chief Designer: "Oh, right. What's it for this time?"
M.D. "23/25 calls for two seat day bomber. See what you can whip up - nothing too fancy."
C.D. "No problem - I'll just clean up the design of the Goral a bit and then submit that."
M.D. "Fine - they probably aren't going to order it anyway".
......................and "they" didn't. Four aircraft were submitted against the spec: The Goring, (seen
above in this uncontrasty image from Gloster's); the Handley Page H.P.34 Hare; the Hawker
Harrier and the Westland Witch. In the event the ministry considered that none of the four
designs showed a marked increase in performance over existing machines in that category and
the class was dropped. Hopefully all the work was done on a Cost Plus basis.