Gloster Gladiator K6131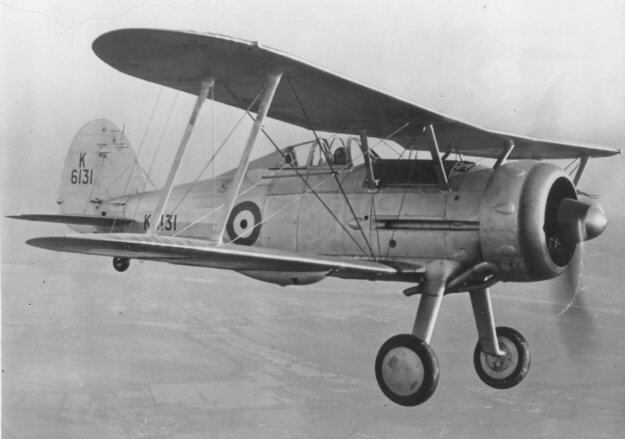 The first production Gladiators were introduced early in 1937, No. 72 Squadron at Church
Fenton having the honors as being the first to operate the type. Fortunately, most Gladiators
had been replaced in front line squadrons by September 1939. Sixty were converted to fully
navalized Sea Gladiators. The aircraft gained fame when a handful of them with the Hal Far
fighter flight and No 261 Sqdn defended the island of Malta stoically until the arrival of Spitfires.
768 Gladiators of all marks were produced.