Gloster Gauntlet J9125 (c/n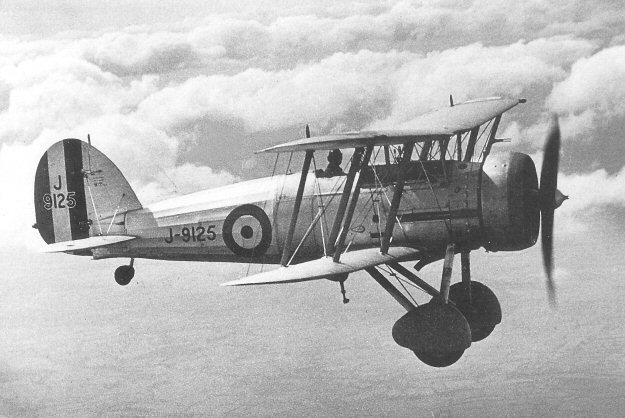 One of the RAF's leading fighters "between the wars" was the Gloster Gauntlet. 228 of these
aircraft were supplied to the RAF from 1934 until the early days of WW II. While most Gaunt-
lets were confined to "station hack' or training/communications duties by 1939, a flight of 47
Squadron machines saw action against the Italians in the Sudan in 1940, while both the RAAF
and SAAF used them in operationally North and East Africa in 1940. Its 635 hp Bristol Mer-
cury VIS engine gave it a top speed of 230 mph, which, for a while, was the fastest machine in
RAF service. Seventeen aircraft of this type were built in Denmark under licence for Danish
Army Aviation, while 24 Gloster-built machines were supplied to Finland.