Gloster Gamecock J8033 (c/n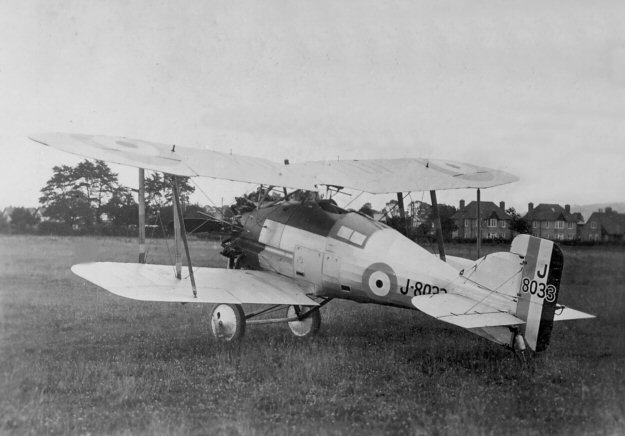 The Gamecock was a development of the Gloster Grebe, differing mainly from that model by the
installation of a Bristol Jupiter engine. Ninety of these single seat fighters was produced for the RAF
between 1925 and 1927. They were all withdrawn from active service by mid 1931, although of
the fifteen produced in Finland for the Ilmavoimat several were active up to the outbreak of the Winter
War against Russia in 1939. The serial number of the example seen below is not known.