Fu Shin AP-1 Ning-Hsia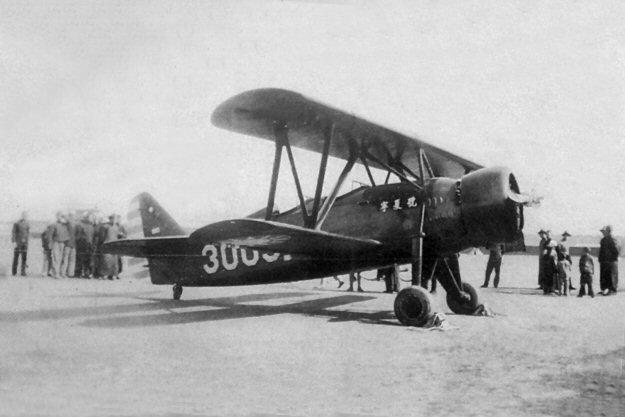 A slightly better grade image than the previous one, this aircraft was evidently built around 1936.
Again, the inscription on the nose, as interpreted by my wife says "Ning-Hsia Aircraft". It was
apparently built by the Shao-Kuan Aircraft factory in Guangdong Province (or Kwangtung as it
was spelled in those days). Most likely in the Guangzhou (Canton City) area. Looks like some
sort of advanced trainer. The presence of a serial number may indicate some sort of limited prod-
uction run.


Update

: From Lennart Andersson in Sweden, who has just (2007) published a book on pre-
1949 Aviation in China comes the following data: This aircraft is the Fu-Hsing AP-1 of which
20 were built between 1936 and 1941 by the Shuikwan Aircraft Works* of Kwangtung. It was
used as an advanced trainer and as an armed multi-purpose aircraft. The last eight were completed
after the factory had been evacuated to Kunming.

* Romanization of Chinese names has varied widely over the years. Wades-Giles uses one spelling,
Pinyin another, Yale yet another and even these systems change their spellings from time to time.
Therefore my

Shao-Kuan

is clearly the same as Mr. Andersson's

Shuikwan

.