Consolidated (Ford-Built) B-24M-15-FO 44-50919 44-50932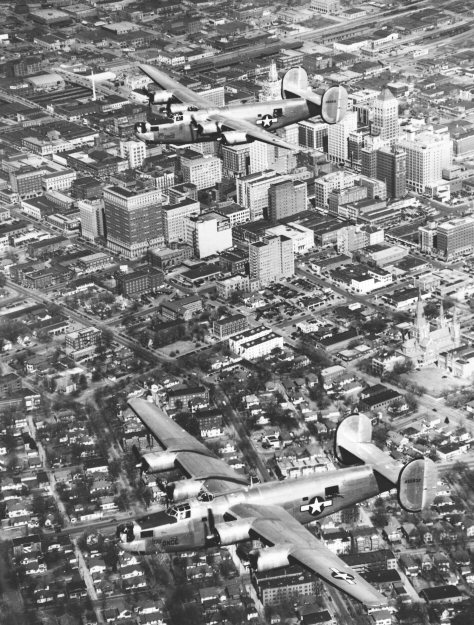 This unusual shot is from the F.H. (Chris) Christensen collection (via Craig Neumayer).
It depicts two very late model Ford Motor Co built B-24s over Tulsa in 1945. They
had doubles had some mods done at the Tulsa Modification Center. In all Ford built
some 1,677 model Ms although in the event most of them were delivered too late in the
war to see service (it was apparently almost impossible to stop the production lines) and
most were sent directly to the Reconstruction Finance Corporation's dump at Kingman,
Arizona where they were eventually broken up.