Fleetwings BT-12 Sophomore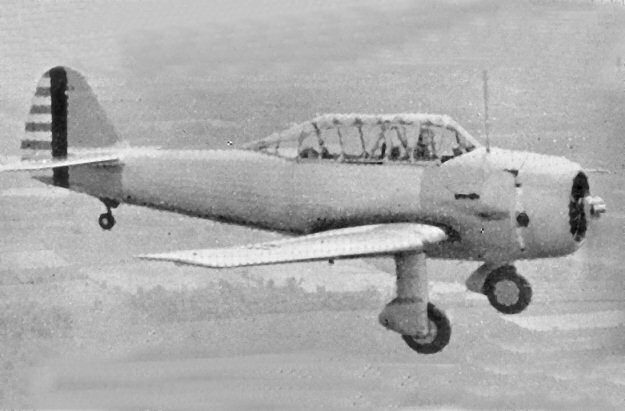 Poor quality shot from a war-time magazine. Only 25 (including the XBT-12 prototype) Fleetwings
Sophomores were built. The above is probably the prototype and carries no serial number. Either
that or it was airbrushed out by the censor. The aircraft resembled the AT-6 Harvard although had
taper on both the leading and trailing edges of the wings. Being a BT it was, of course, lighter than
that former machine. Fleetwings were a forerunner in stainless steel construction and that technology
was used in the BT-12. I suspect production was not undertaken as Fleetwings were employed on
more important war-time sub-contract stainless steel work, and I doubt any Sophomores ever reached
a Flight Training School.