Fiat G.49-1 (c/n N.C.1)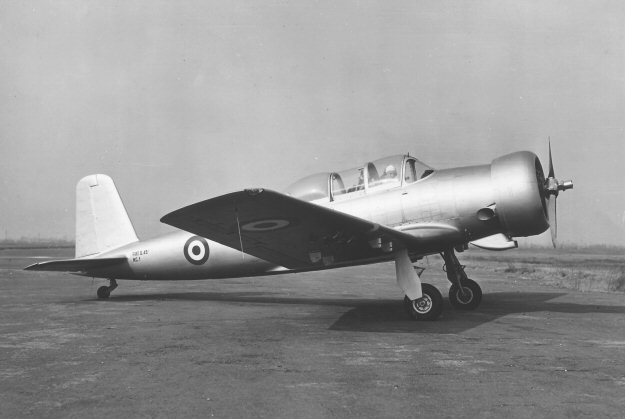 Rare photograph of the prototype G.49-1 advanced trainer in its original form, without the dorsal
fin extension, added later for directional control purposes. The G.49 was built in two versions and
was intended as a AT-6 Harvard replacement. Many NATO powers were still using that venerable
old trainer in the early 1950s. The G.49-1 seen above was powered by a 570 h.p. Alvis Leonides
502/4 Mk. 24 radial engine. The G.49-2 had the Pratt & Whitney R-1340. As far as I can ascertain,
only one G.49-1 was built.