Fiat G.80-1B (c/n 1)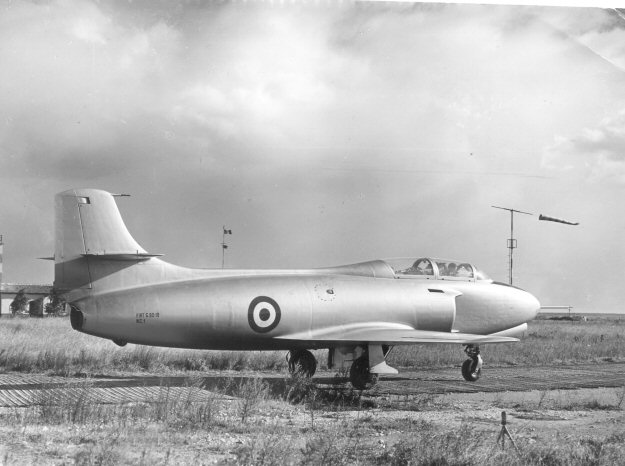 Here's the prototype Fiat G.80 before the application of its military serial. It was first flown on
10 December 1951. Unfortunately this aircraft crashed at Amendola on 9 May 1952 whilst
engaged in trials for the Scuola Aviogetti (Jet Flying School). Two other prototypes (G.80-2B
and G.80-3B) and five production G.82s (also operated by the Scuola Aviogetti at Amendola)
were produced. The design competed in the 1955 NATO trainer competition held in France,
but was not successful.