Fairey Fawn J7198 (c/n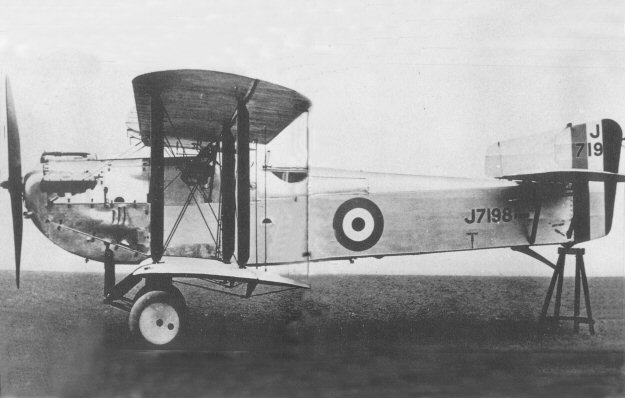 The Fairey Fawn was developed to replace the D.H.9A in the light bomber role, and was a stop
gap type used until more sophisticated machines such as the Fairey Fox could be designed. Two
basic versions were built. The Mk I (seen above) had the 450 hp Napier Lion II engine, whilst
the Mk II was powered by the Lion V whuch developed some 500 h.p. Including the prototypes,
some 75 Fawns were built and used from 1924 until 1929.