Fairchild XAT-14 Yankee Doodle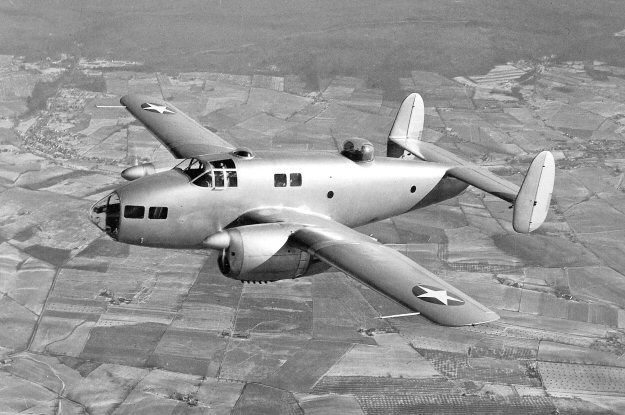 This was the early prototype of the Fairchild AT-21 Gunner, powered by two 520 h.p. Ranger
V-770-6 engines. Both it and the radial powered XAT-13 used Fairchild's unique 'Duramold"
construction, and were known as the "Yankee Doodle". Originally designed as bombing trainers,
most production AT-21s were eventually used in the gunnery training role. The single XAT-14
was assigned the USAAF serial number 41-19503 although this had yet to be applied in the Fair-
child photo seen above.