Fairchild XAT-13 Yankee Doodle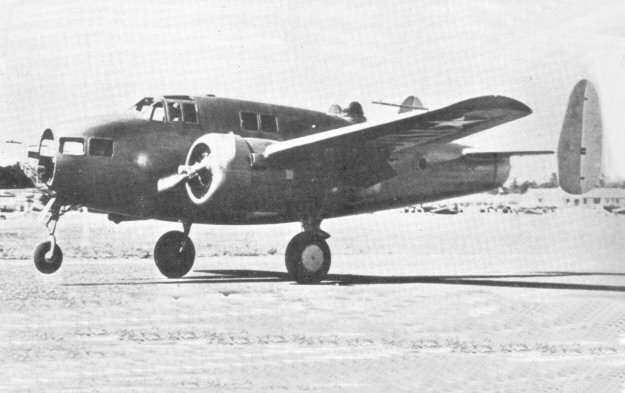 There were two prototypes of the Fairchild AT-21 Gunner, the XAT-13 seen above, powered
by two 600 h.p. Pratt & Whitney R-1340-AN-1s and the XAT-14 (see next entry) with 520
h.p. Ranger V-770-6 engines. Both were initially commonly known as "Yankee Doodle". The
final engine selected for the production model was the Ranger V-770-11 and some 175 AT-21
Gunners (the Yankee Doodle name fortunately died!) were finally produced (106 by Fairchild,
39 by Bellanca and 30 by McDonnell). Unmarked in this Fairchild Aircraft Corp photograph,
this aircraft was inducted into the USAAF as 41-19500.